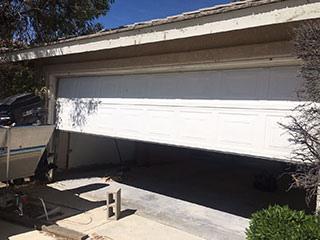 There are all sorts of things that can cause your garage door to malfunction. Our team has the knowledge and the skills required to expertly handle any type of problem, regardless of which part is causing it.
As a local service provider, our team always makes every possible effort to respond extremely quickly. The torsion spring broke? We'll replace it with a better one and adjust the tension accurately. Lost your opener's remote control? We'll give you a new one and program it for you.
Professional Repair Solutions
No matter how big or complex the problem you're dealing with is, our technicians will solve it effectively and quickly. Our team has a lot of experience fixing doors and openers of all makes and models. If the motor unit suddenly became silent, we'll examine its interior component and replace any broken or worn gear that's preventing it from working. If you have a bent track, we'll straighten it with maximum precision and make sure it is in complete alignment with its counterpart. Twisted roller stems and broken hinges are no match for our specialized team. Our local garage door repair services include the restoration and replacement of steel and wood panels too. We can help you find new sections from your door's original manufacturer.
Major System Improvements
Our Hutto based company provides lasting solutions for any type of garage door problems homeowners may experience. Aside from expertly fixing broken springs and damaged tracks, we also provide door and opener installation services. If you're looking to upgrade your system, you will get all the assistance and consultation you need from our experts. We'll explain everything from the importance of a high R-value to how much horsepower your motor unit will need to be able to produce. The installation process includes not only fitting the panels and securing the hardware parts into place but also adjusting all the opener's settings and programming the remote controls to work flawlessly.
Just Give Us a Call
Our team will do everything else. Whether you need to have a broken spring replaced, or you'd like to have a new opener installed, you can count on our experts at Garage Door Repair Hutto to professionally carry out all the necessary work as quickly and as efficiently as possible.
We also offer the following:

Opener Adjustment

Door Level Alignment

Fix Garage Door Track

Noisy Doors Silenced